Welcome to the New Horizons Alumni Association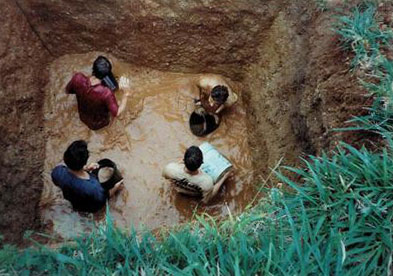 Students bailing water out of Huyck House trash pit.
New Horizons Alumni Association, an alumni-run organization, is the institutional standard-bearer of the checkered legacy of New Horizons Youth Ministries, the group of "troubled teen" programs founded by Gordon Blossom. We engage the alumni community for healing and empowerment, and we maintain the definitive archive of materials related to these programs.
Reminisce over old yearbooks and photos, attend one of our events, join us on a trip to visit the old campuses, or connect with us to help tell the story of New Horizons!
If you would like to support our work, please consider sending us a tax-deductible charitable donation!