Welcome to the New Horizons Alumni Association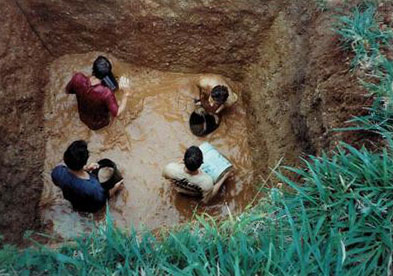 Students bailing water out of Huyck House trash pit.
New Horizons Alumni Association's mission is to share the story of the group of "troubled teen" programs started by Gordon Blossom, preserve archival materials related to these programs, provide resources, and bring together the alumni for the purposes of engagement, healing, and empowerment.
In the months and years to come, we will be collecting and processing additional archival materials, such as yearbooks and photos, commissioning therapeutic and educational resources written by experts, and finding new and creative ways to engage alumni, build a community, and help each other thrive.
Before closing in 2011, New Horizons' campuses included:
Escuela Caribe (located in the Dominican Republic)
Mountain View Academy (Dominican Republic)
New Horizons Academy (Marion, Indiana)
Missanabie Woods Academy (rural Canada)